by
amy –

June 28, 2021 in Music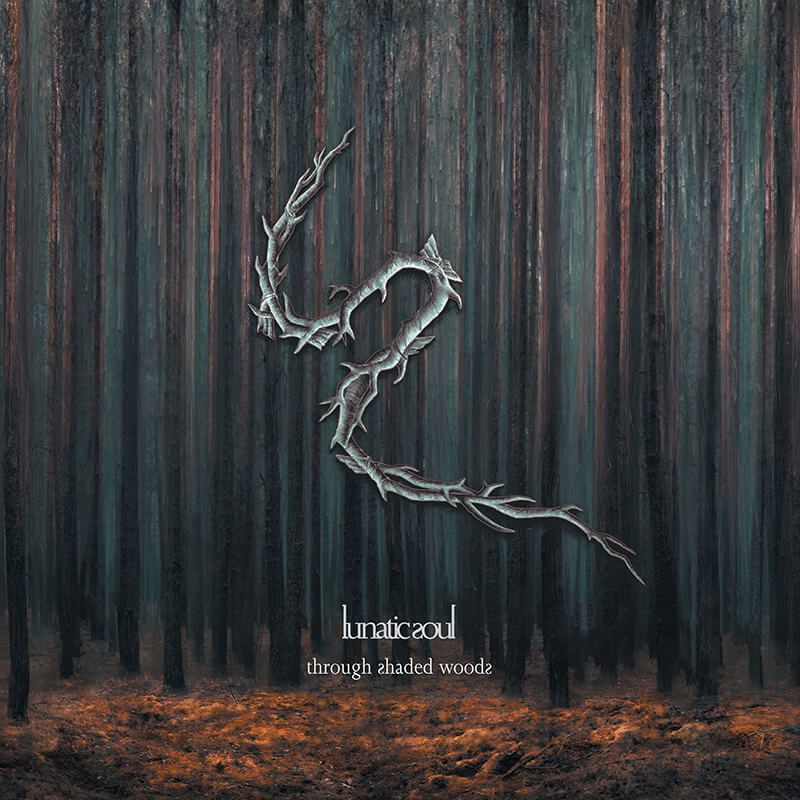 What a joy to hear this seventh offering from Mariusz Duda's solo project. Through Shaded Woods is a beautiful, dynamic little album. With just six songs simply titled, it's like a small, neatly wrapped package inviting one to open it. What's particularly impressive is that this is the first album on which Mariusz plays all the instruments. He's taken a fresh concept and approach and used many folk instruments. The organic sounds bring the music back to earth for me in a way that recent albums have not. Combined with his beautiful voice and ear for melody, this album is possibly the finest that Lunatic Soul has released, in my opinion.
The discography of Lunatic Soul has undergone much evolution since the debut album Lunatic Soul, yet I have always preferred that one to the rest. After listening to it again for comparison with this new one, it remains a solid, timeless concept album. Nevertheless, I find myself embracing the fresh qualities and upbeat, spiritual zing of Through Shaded Woods. Time will tell whether it's simply the sheen of novelty that makes it so compelling. It's been six months and I still love to throw it on. It's impossible to compare it to the debut album as they were made with such different intentions.
Through Shaded Woods is inspired by Slavic folklore. It has an uplifting, inspired energy that is driven by the prominent rhythms that act like a call to a tribal dance. Percussion is a cornerstone of the album as much as the guitar. Navvie, the first track and also a single accompanied by a fantastic video, is like the soundtrack for a woodland conjuring. In the video, robed women dance in a beautiful forest in trance-like communion with we know not what – perhaps ancestral spirits from another realm. The track Summoning Dance near the end of the album feels like a sister song to Navvie with its spirited percussion and folk dance vibe.
Duda describes the theme of this album as being about fueling "our worst traumas and nightmares," an idea represented by "shaded woods." He says the album is a journey through dark Scandinavian and Slavic folk. This description confused me at first because I wouldn't have called TSW dark, and I feel like the first two LS albums were considerably darker. But I think I got a glimpse of his definition of "dark" when I thought of Scandinavian folk band Hedningaarna, which certainly has a dark vibe, though it's not the same flavor of dark that we're used to associating with Western style genres. Slavic folk remains a world to explore. Duda cites Heilung and Wardruna as inspiration, as well as Dead Can Dance. Parallels can certainly be drawn to all these influences, and yet this remains very much a Duda album. The songwriting and melodies are imbued with his signature style and craft. The songs are well-written and pleasantly varied, all bearing good progressions, good production, nuanced layers and meditated transitions. There is an ebb and flow from dark to light and back again. The album is well-worked and the result is an easy flow of compositions.
Duda has long embraced social media to communicate with his fans. The Lunatic Soul website has been updated to reflect its latest evolution with this album, and it feels complete and not just done as an afterthought or something rushed. There is even a hand-drawn schematic showing how each album figures into the overarching project that is Lunatic Soul. Though I've never been but an occasional listener of Riverside, Mariusz long-running main project, I appreciate that the band has always had a positive, grateful, down-to-earth relationship with their fans. Despite the more introspective and personal nature of Lunatic Soul for Duda, he seems to maintain the same frank openness with fans on Lunatic Soul's social feeds. He seems like someone who is constantly producing, who finds salvation, pride and joy in the creative process. He embraces social media as a way to share and celebrate his creative journey. Marketing for Lunatic Soul has always been of high quality and it only continues to refine itself as the project evolves. I'm excited to see what comes in the next chapter.